Plumbers Express - Fully Licensed Plumber Lake Macquarie
Our Highly Experienced Lake Macquarie Plumbers Have The Expertise To Repair, Replace And Resolve All Types Of Plumbing Problems. Talk To Us!
Contact our team today on 02 4058 2223 or send an enquiry!
Expert Plumbers Lake Macquarie
Plumbers Express Are Very Proud Of Our Excellent Service, First-Class Workmanship And Customer Satisfaction.
Friendly and professional plumbers. Have used them twice now and will be happy to use them again.
We were extremely impressed with the quality of professional service and advice with respect to overcoming a long term drainage issue at our home which could not be resolved by other plumbers. We particularly appreciated the advice received from Jordon with respect to resolving a seperate drainage issue which would involve significantly lower costs.
We had some guttering replaced and a roof overflow pipe fitted. Exceptional service. Would definitely recommend Plumbers Express.
These guys are excellent arrived on time. Found the leak and explained everything step by step . Will use these guys every time I need a plumber Very impressed.
This was our first time using Plumbers Express and we couldn't be happier. The whole team were great to deal with, prompt and kept us informed along the way. They also provided a detailed report of what they did which was very helpful. We manage around 80 holiday homes and deal with different suppliers every day. I highly commend and recommend them!
Plumbers express put a new drainage system down the side of the house. Very professional, quality work. Left area clean and I now have no flooding issues. Highly recommend them
Exceptional service. Every time I have had a problem I have needed fixed ASAP; Damian & the team at Plumbers Express have leapt into action & fixed it for me. Could not speak more highly of Damian & the Plumbers Express team.
Plumbers Express are fantastic !!! From the phone call to the job being carried out. They were quick and and friendly and did a top job!! Many thanks to the team
Very happy with the quality of service received. I went to these guys To get a blockage sorted after having had a bad experience with another plumber. Can't fault the work and level of professionalism.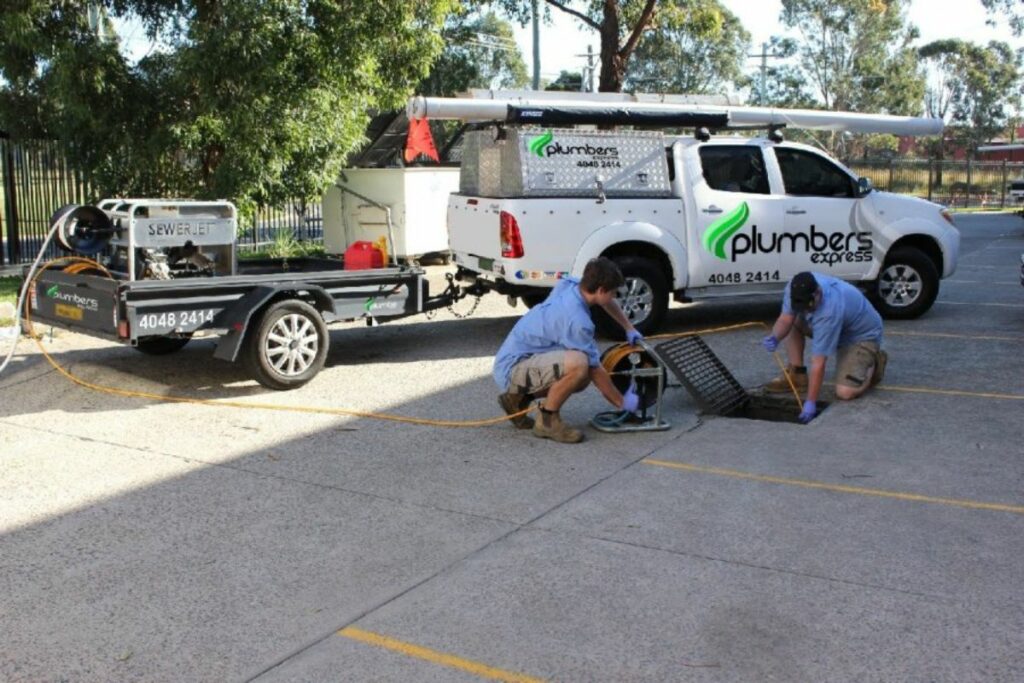 Quality Lake Macquarie Plumbing Service
Plumbers Express In Lake Macquarie Is Proud To Offer Prompt And Reliable Plumbing Services To The Residents Of Lake Macquarie And Surrounding Areas. Our Team Of Experienced And Highly Skilled Plumbers Are Ready To Respond To Your Emergency Plumbing Needs, Ensuring Your Problem Is Resolved Quickly And Efficiently Without Costing You A Fortune.
Whether You Need Repairs, Installations, Or Maintenance, You Can Count On Us To Provide You With The Highest Quality Services In A Timely And Professional Manner.
Trusted for Domestic and Commercial Plumbing in Lake Macquarie
When plumbing problems arise in your Lake Macquarie home or business, look to the experts at Plumbers Express.
We pride ourselves on our fantastic team, advanced plumbing tools and techniques, and our passion for what we do. Whether you need emergency plumbing services, a hot water system or gas fitting installation or repair, or general plumbing maintenance, our team's on hand to provide efficient and reliable services that won't break the bank.
Don't hesitate to contact Plumbers Express Lake Macquarie for all your plumbing needs. Call us today on (02) 4058 2223!
Contact Our Plumbers in Lake Macquarie Today
Looking for a reliable plumber? No matter the issue, our local plumbers can help!
Whether you have a plumbing emergency or simple jobs to be done, our team of professionals can handle any commercial or domestic plumbing maintenance, installations and repairs.
Reliable Plumbing Professionals in Lake Macquarie
Trusted Plumbers In Lake Macquarie
We provide plumbing services to the wider Hunter Region, including the City of Lake Macquarie – from Morisset to Belmont and everywhere in between, our team is ready to help!
Live Outside Our Area Zone? Please Call Our Friendly Team On (02) 4058 2223
Plumbers Express Servicing Newcastle And Lake Macquarie
Newcastle And Lake Macquarie
Expert Plumbers Lake Macquarie
Plumbers Express Are Very Proud Of Our Excellent Service, First-Class Workmanship And Customer Satisfaction.
Lake Macquarie Plumbers FAQ